Let's get one thing straight, shall we? It's not lonely at the back of the pack. There are plenty of people next to me and behind me in races. We are legion, we, the slower-than-thou.
I know there are lots of slower runners out there, because as slow as I am, I have never been last in a race. Even in the smallest race I've ever run (170 people), 33 people finished behind me - and I was only managing a 13:00 pace that day.
I know they're out there, these 12,13,and 14 minute milers. They are not shy, they are not afraid to show their faces. They race with joy and with pride, and I salute them for their efforts and wish them well (and sometimes curse them when they pass me).
And yet.....
Where the hell are they?
Outside of these races, where do they congregate? Why do I never see them out on the streets and paths and trails where I run?
Every time I lace up my shoes and head outside, I am passed by the fleet of foot. Young, old, and in between, runners lope past me and I am left shuffling along. Don't get me wrong - I'm ok with solitude. But it would be nice to be able to chat, sometimes, with another runner. It would be nice to have someone by my side at mile 8 or 9 when I'm bored and want to stop and go home and eat a bagel (or an entire cake).
I used to think that I'd get faster, and "one day" I'd be able to go join a group run and actually keep up. "One day" has not arrived. I'm not getting (much) faster. And I'm certainly not getting any less lonely.
(Insert big sigh here, cue the violins, etc, etc)
What's a slower runner to do? Craigslist? What would my lonely-heart ad sound like?
Slow-ass Runner Seeks Same
Faster friends leaving you behind? In need of a training partner who's more your speed?
If you are a turtle in a land of cheetahs, this is your lucky day!
Non-threatening, mid-30s female who runs 12-13 minute miles and likes long walks on the . . .
wait no, wrong ad, what the hell was I saying? Oh, right. Running.
I need a freaking running partner! *sob* Someone who understands that sometimes walking is ok, and that on long runs, snacks are mandatory. Someone who doesn't wear split shorts in December, and agrees that there's nothing wrong with the occasional tutu.
If we have similar paces and similar interests, please contact me at 1-800-NoBQJustBS
I may have to start accosting chatting up people after races. I'm not sure the whole Craigslist thing would work. I mean, there are some crazy people on the internet.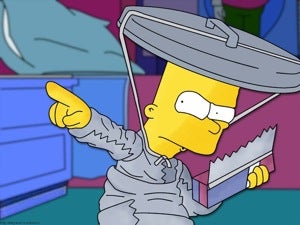 Do you have a running partner? How did you meet?